During October 25-26, 2019, Source Code Capital held its 2019 Code Class Annual Meeting in Beijing, China. This year's theme was "Venturing Depths, Searching for Essence." "As a tree needs deep roots to grow and stand tall, so a building needs a solid foundation in order to properly stand." When uncertainty becomes the new normal, while competition for limited growth is on the rise, essence becomes all the more precious. More than 300 CEOs, top scholars and investors gathered together during this event to discuss the direction of future development in the venture capital industry, and discourse the underlying philosophy of business.
Introduction
With mass entrepreneurship and innovation on the ebb, and the implementation of new regulations on asset management, the domestic venture capital industry has found itself in somewhat deep waters. Focusing on the larger overseas market has become a new option in order to avoid crowded tracks. Since 2017, Source Code Capital has been exploring and engaging on this path in order to find new investment opportunities. Following our "Global+" theme in our "Three Fundamental Drivers" investment map, we have researched and invested along multiple sub-verticals of finance, e-Commerce and life services in our target emerging market regions. To date, we have invested in multiple overseas enterprises, including OPay, Zenjoy, Blue, PanPay, PowerUp, RiverPay, and KrazyBee. In this process, we have accumulated invaluable experience in team-building, industry research, and on-site field investigation.
Within a context of cross-cultural interaction, more challenges will emerge in strategic formulation, commercial realization and organizational management for Chinese enterprises "going abroad." For this reason, we invited the founders of four enterprises in which Source Code Capital invested, to share their experiences in strategic selection and decision-making, hoping to bring inspiration to entrepreneurs interested in overseas markets expansion.
Founder Quotes:
* Don't waste a year tweaking a product to launch it. You should know from the start that it cannot be perfect.
* To ensure product suitability in a local market, constantly compare it with other products from other countries on a macro level. On the micro level, you need to make sure you understand the popular classes.
* Only most the efficient execution guarantees an advantage against competition.
* Local competition must find its own advantages. Financial products take time to develop. This is called "long-term patience."
* The initial motivations for launching an overseas business initiative is of high importance, because that will affect the combativity and the morale of local employees.
Q1: Source Code Capital Yuan Di: In the past year and a half, more and more excellent overseas entrepreneurs have joined our big family. With markets extending from Europe to the United States, from Southeast Asia to Latin America, from Africa to the Middle East, new possibilities are opening up. The kinds of businesses extend from finance, e-Commerce and into other domains such as gaming and tools. To start, please introduce your respective enterprises, and share some stories about why you chose this particular market and business direction.
PowerUp, Chen Bin: Before founding PowerUp, I had 18 years of experience in financial industry in China and the United States. My partners and I hope to build a digital bank in a potential developing country. One of the reasons for choosing Mexico was due to the country's large population, good development level, and sound infrastructure. At the same time, because of local banks' monopoly and conservatism, many customers were experiencing subpar services.
Blue, Chen Rui: I started my business back in 2015. The company started as a local Southeast Asian enterprise. As I have been working there personally, I was already very familiar with the local market. Southeast Asia needs electronic payment tools like Alipay. We started with vending machines, because they could solve both problems of offline infrastructure and offline customers. Our main customers are blue-collar people closely related to the manufacturing industry in Southeast Asia. We are hoping to provide them with a healthier, more convenient lifestyle. This is a massive market, with a lot of uncertainties and unknown, which is worth a deeper look.
OPay, Fang Han: Opay's founding team is from Kunlun Tech. Since the early days, one of our main advantages was our ability to obtain overseas traffic. We used this advantage to acquire overseas assets such as Opera in order to become bigger and stronger. Opera's traditional strong operating presence includes Africa and India. Through research, we found out that mobile payment in Africa is still largely underdeveloped. We acquired a mobile payment license in Nigeria. From August 2018 to March 2019, we were able to reach the top market share for mobile payment. We started to do taxi software in April this year, and now our market share is far ahead of Uber and Taxify. Today, our company continues to be based in Nigeria, and popularizes financial and transportation services through mobile payment and intelligent behavior in third world countries.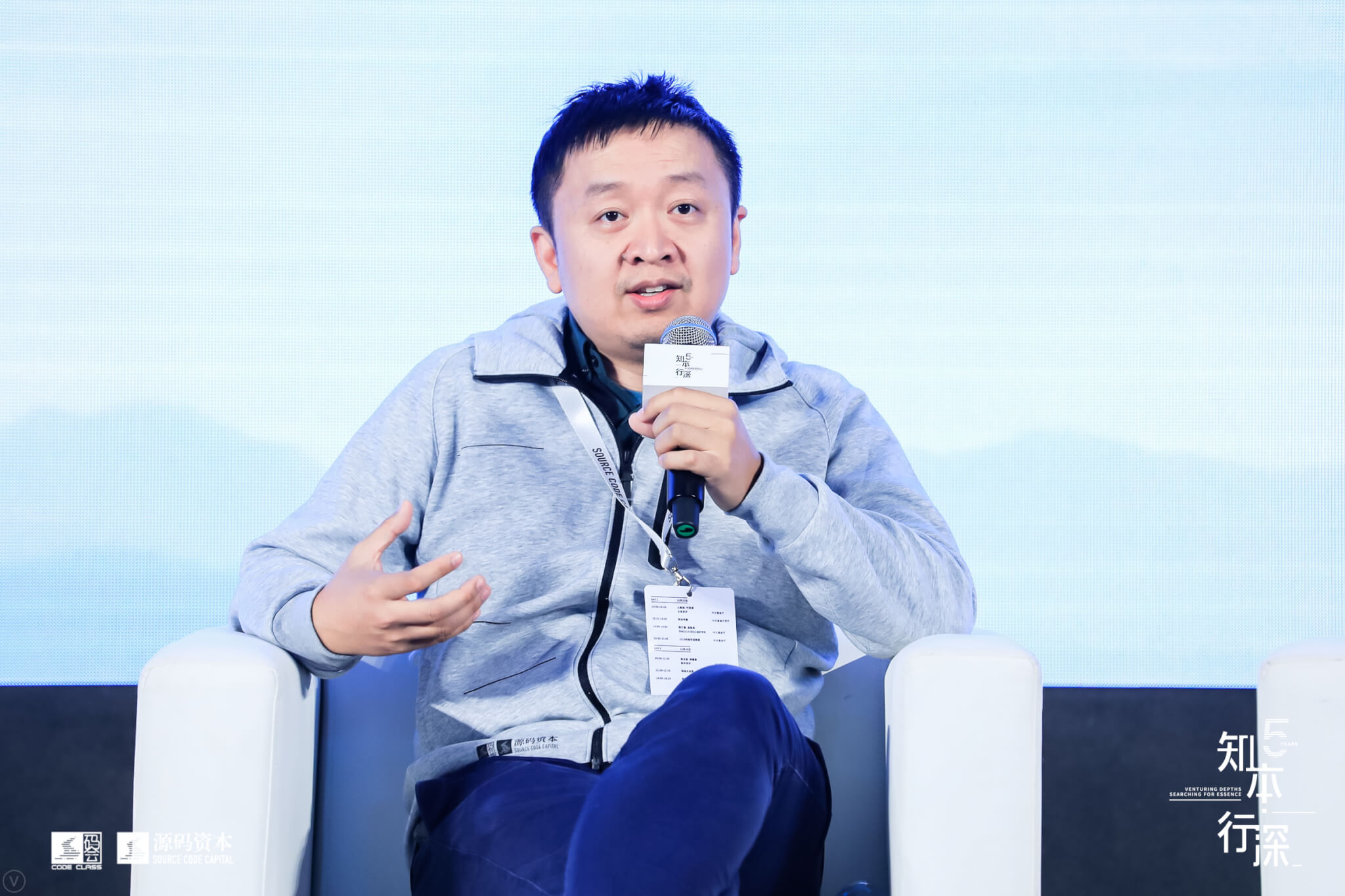 PanPay, Zhou Jian: Before the founding of PanPay, I had been working in the international bank settlement and globalization business for ten years, and had lived in Europe for many years. The European Union is the strictest place in the world for global finance and legal supervision. In 2015, I began to think about whether we could make use of the European Union's good supervision and legal system to serve China's foreign trade groups in a more compliant manner. Thus, we created PanPay. We are a relatively young company, but we have grown rapidly in the past few years. After obtaining a digital banking license from the European Union, we launched "Euro clearing" in June 2018, and "U.S. dollar clearing" in March 2019. We spent a lot of time on financial infrastructure and compliance. In the next stage, we need to think about how to do liquidity management of offshore capital.
Q2: Source Code Capital Yuan Di: Chinese enterprises are engaging in a battle away from home. How can we better understand the needs of users under cross-cultural situations? How can we use appropriate products and operation systems to meet such needs in order to have a good PMF, and to achieve business landing?
PowerUp, Chen Bin: When the project is launched, it is necessary to clearly understand the various customer groups that compose the market, then find out which customer group has the biggest pain points, and whether our enterprise has the strongest advantages in product design, delivery and implementation to address those pain points. After identifying the right direction, the next step is the localization process. After the launch of the product, it is necessary to be able to fine-tune quickly and have the awareness of MVP (Minimum Viable Product). Don't waste a year tweaking a product to launch it. You should know from the start that it cannot be perfect. You need to finish your research as soon as possible, then go online faster, fine-tune it after it goes online, and then optimize the speed and efficiency of the whole business.
30 years ago, in the United States, the situation was very similar to the one in Mexico today. Based on such comparison, we can sum up our product design key points, and then think about how to implement something similar in Mexico. At the same time, we know how Chinese banks developed new credit cards, and have over 10 years of knowledge about their users. The combination of these two experiences is applicable to 80% of our practice in Mexico. Many experiences in risk control can be used for reference. In terms of implementation, we just need to tweak the product according to the local culture and other factors.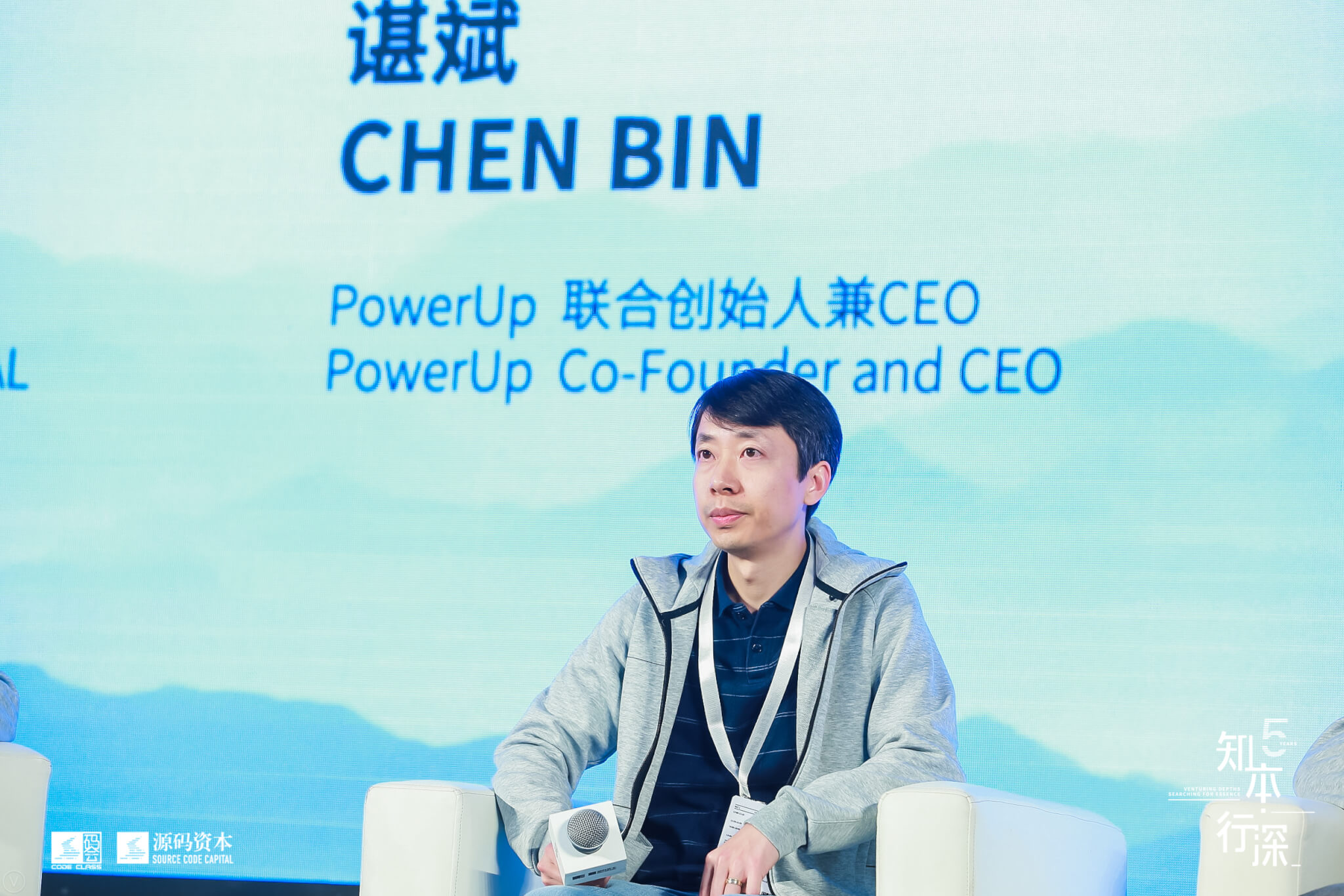 Blue, Chen Rui: Our first company's core value is the focus on customers. All innovations are based on the local needs of Southeast Asian customers. Compare to other companies, we also have a deeper understanding of the differences between the Southeast Asian market and the Chinese market. For example, let's take the case of mobile payment. In Southeast Asia, the popularity of bank cards is low, the IT facilities and different interfaces for banks to bind cards are very backwards, and the charges are relatively high. Making payments through offline vending machines is not available in the Chinese market, but has been highly praised by local users and regulators. In the field of e-Commerce, the penetration rate of e-Commerce in Southeast Asia is also very low, and payment as well as the logistics "of the last kilometer" are underdeveloped. The difference between this infrastructure and the one in China is huge. Those differences will affect the efficiency of e-Commerce penetration for quite some time. These local factors need to be taken into account when designing a business model. We hope to combine the advantages and strengths of Chinese e-Commerce, retail and mobile payment, to make up for the weaknesses that other companies in the local market cannot solve.
OPay: Fang Han: In order to make a product suitable for a local market, you need to consider the macro and the micro dimensions. On the macro level, it is constantly being compared with other countries. In addition to Europe and America, the most successful countries for mobile Internet are China and India. There was a window of opportunity at the time of their outbreak. We will study the starting point of this window, the income of residents in this country, the smart phones popularity, and then see what we can do for the market. We think that Nigeria, like India, has reached the eve of the outbreak of mobile Internet, which is "de facto" a macro judgment.
The micro judgment is relatively simple. Entrepreneurs must go to popular neighborhoods. Go there and ask the residents how much they spend on food, clothing and housing. You may find a good business opportunity in their answers. First of all, the bank outlets are underdeveloped, and the highest paper money value is equivalent to only 20 yuan (<USD $3), but prices are only about 20% cheaper than those of China. When you go out, you often have to bring a very thick pile of money, which is inconvenient and unsafe. Therefore, financial services are particularly relevant. From these observations, we can have a keen sense of what the locals' most frequent needs are, and what products can be made accordingly. In terms of talents, one can also find the best group of people, in line with international standards, even in the poorest countries. 80% of our financial product managers are local people. If you find these people, you can more effectively ground your business. Combining these two points, from micro to macro, we can make our products suitable for local needs.
PanPay, Zhou Jian: When we choose scenarios, we consider what our advantages are for our European businesses. The three conditions are: the right place, the right time and the right people. The last factor, "the right people," is the oddest for us given that our team is not all Chinese. But I found an opportunity. Even in a highly mature system like the EU, there are very few financial innovations in 2B, instead, there are more innovations in 2C from the retail end. For me, the core entry point of the PanPay business is 2B. In terms of geographical advantages, China has a huge export market and offshore financial services demand, so we positioned ourselves there.
Q3: Source Code Capital Yuan Di: So next, let's talk about competition. What are our advantages and disadvantages compared with European and American companies when we compete in the overseas market? In competing, how can we use our strong points to gain significant advantages? On the contrary, how can we ensure we avoid our weaknesses in order to gain an advantageous position?
PowerUp, Chen Bin: Because the barriers to enter the world of digital banks are relatively high and relatively new, the ability of local companies in Mexico is obviously different from that in our team. All in all, we are not worried about local competition. European and American enterprises are relatively scarce in Mexico. The main problem for them is that localization is not enough. Though we have been in Mexico for just a little over a year, our accumulated data, products and risk control results are already better than those of European and American companies that have been operating there for several years.
Another thing is about "time as an investment." Although our founding team are all in the United States, more than 60% of their time is spent in Mexico, which makes a big difference when compared to previous teams sent by developed countries to "fly in fly out." Since our founding, we built a whole cross-regional team together, which represents the most important aspect of our product, and is one of our greatest advantages.
Blue, Chen Rui: When it comes to competition, it's easy for me to get carried away. I will try to answer under 3 different aspects. The first one is strategic judgment. Market competition can analyze core areas, core groups, core categories, core demands and the matching degree of core strengths, core positioning, and customer demand. On those key strategic points, we need to compete.
Secondly, we should not only analyze the same formats and products, but also analyze the competition brought about by any similar formats. For us, we need to consider the competition brought by local retail and local e-Commerce. As for the team's competitive culture, competition is a very good external factor for the internal organization as it can greatly improve the team's combativity, passion and efficiency. When competition and crises arise, it creates a time of unity and cohesion, which can help small teams achieve breakthroughs. Competition exists and will always do. We should embrace it to better our company culture within the organization.
Third, build a moat of competition. What is the biggest moat in the long run? I think it is Dujiangyan's philosophy, "deep beach, low weir." My service to customers can be improved and the operation cost can be lowered. I can achieve higher operation and expansion efficiency, which my competitors cannot do. This is the biggest moat in the long term. These should be built in a long-term way.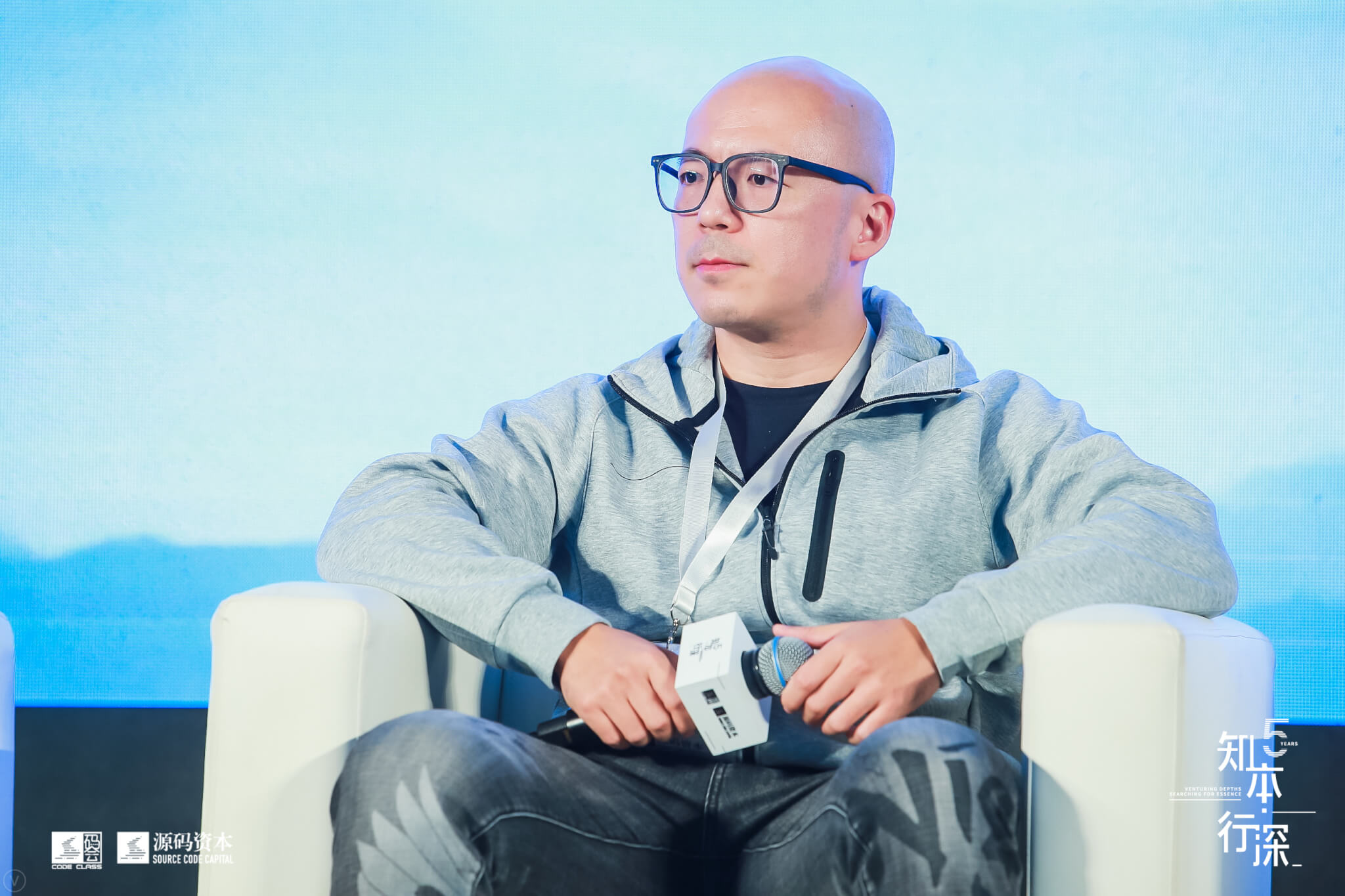 OPay, Fang Han: The local competitors certainly know the local market and culture better than we do, but they have a weakness. The technological research capacity of local Internet enterprises in Africa is very weak. At present, the fastest growing countries in terms of mobile Internet are China, the United States, and India. Being able to transpose many already matured methods to Africa is a huge advantage. When we developed agents for mobile payments, we directly adopted a mature e-Marketing mode that had been tested and verified by many industries in China. Compared to local companies, we should replace the less advanced production methods with more advanced ones. As for the competition with Europe and the United States, they cannot bear hardships as Chinese companies do, and their response speed is typically not as fast as Chinese teams.
In Africa, the biggest competition is definitely from Chinese counterparts. Opay is not the first Chinese company in Nigeria to engage in the taxi business. We started five months later than our direct competitors, but our developing speed is six to seven times faster than them. That is why we can beat them very quickly after we go online. Only most the efficient execution guarantees an advantage against competition.
PanPay, Zhou Jian: What PanPay is doing is very professional cross-border finance. For us, the most difficult thing in the early stage is to resist the temptation, especially when a large number of customer funds is available. You must have very clear identification and professionalism. Banking is not a temporary business. Banks have audits and agency reviews. To do long-term business, we must establish core barriers. With this core barrier of compliance, you'll find that you don't have to care how the rest of the market subsidizes. For customers, the choice of which offshore financial product to use depends on the function of the product. The product itself is persuasive.
We must find our own advantages in local competition. Finance is not an immediate thing. There is a word called long-term patience, which I think is very appropriate. After the establishment of compliance barriers, we found that another side of our business could be extended to Europe. Many Chinese enterprises went to European banks to open accounts, but the European bank did not know how to do KYC, nor how to review the enterprise information materials from China. We created a set of products around this demand to meet the standards of EU tax and the EU central bank. That's why many bank customers come to us and want to split this business into SaaS modules, and we charge 100 Euros for each call.
Find your own core strengths and empower them in different markets. 40% of EU commercial banks are unable to handle U.S. dollar businesses, especially in Eastern Europe and Northern Europe. Because they are too close to Russia, which is a sanctioned country, many small European banks come to us to do the clearing business. To some extent, we compete with local banks in Europe, but we are also partners when it comes to large clearing businesses.
Q4: Source Code Capital Yuan Di: A common feature of enterprises going overseas is that there are many regions and offices, and there is often a need for transnational management and communication. From CEO to management level and to every department, we have to make a lot of decisions every day. In the process of decision-making and execution, how do you think about the proposition of organizational construction and organizational evolution?
Blue, Chen Rui: Our company does not distinguish between Chinese, Thai, Indonesian and Malaysian. We use our core values and vision to unify our employees of different nationalities, languages and religions.
Our vision is to serve 200 million users in Southeast Asia, and we are hoping to provide them with a healthier, more convenient lifestyle. Our core values are customer-centric, teamwork, embracing change, integrity, and persistence. Such vision and values exist regardless of nationality, religion and language. Of course, in terms of language, we also have a good English implementation and localized language version, which is something that needs to be built at a fundamental core level.
Vision and values sound abstract, but they are very important. In the first two years of starting a business, I did not have that deep of an understanding. After all, the company was very small. Now as the company develops, and the business, the team and the personnel become more and more complex, I realize that this is the best way and method to build a sustainable organization. Only core values and vision can build a long-term, cohesive, and efficient team, with common cognition, behavior rules and value orientation. This is our most profound view.
PanPay, Zhou Jian: Our team is still in its infancy but is quite capable. Our European team is around 15 people, and there are also some people and partners of the central bank I know living in the European Union, who help Panpay land operations related to the financial industry. I think that the most important thing to communicate with European employees is respect. For example, at present, the European Union has a negative interest rate, and if you put money in the bank, you will get a discount. After the Federal Reserve cut the interest rate, it will be about 1.35%. The bank will give you about 2%. So, we need to switch our US dollar business to Bank of America. If you just tell your employee to cut out the business because of the low interest rate in Europe, he would be very disappointed. But if you explain to him from the perspective of the company, from the perspective of maintaining long-term development and survival of the company, he might be more understanding.
Another point that needs attention is flexibility. You are doing business in China. Don't use your expertise to measure diversified trading scenarios. I often send some colleagues from Europe and the United States, especially those who have the potential to become core employees, to China, to let them know what happened to China's trade. This can in return help better formulate some strategies and promote the development of business.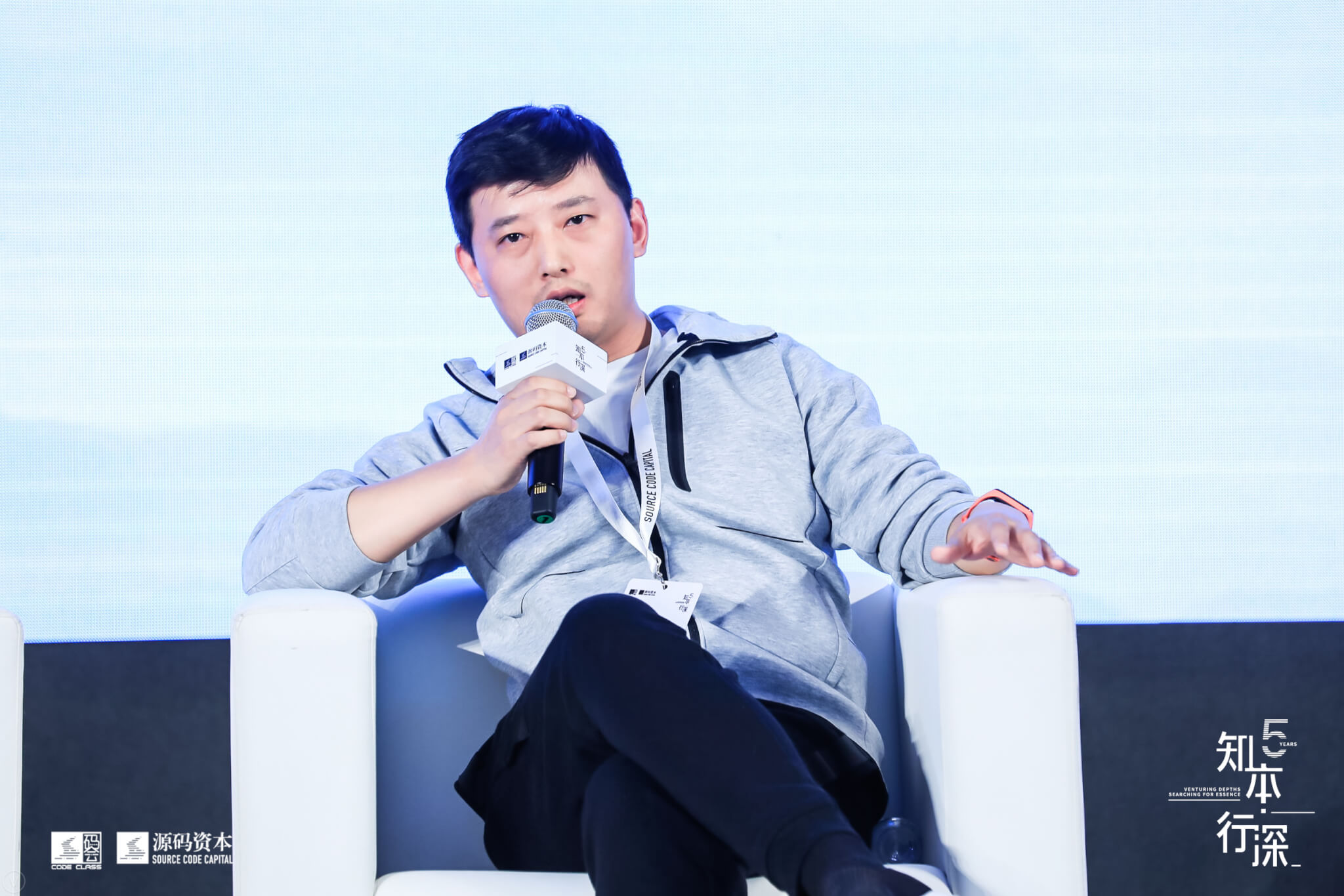 PowerUp, Chen Bin: I spent a lot of time on organization building. The first thought is when you want to hire senior employees you'd better do it yourself. You can't believe everything you hear during an interview, because some people have a silver tongue. It is better to find a candidate recommended by a friend. It's easier to know and understand their background.
In addition, when you go abroad, you will realize that many countries have different attitudes towards work. A major issue is how to bring dedication and love for a career to local employees. We have to keep this in check from the very first day. We try to find out if he had a good performance review in the past, in order to try and verify his work attitude.
The other way is to cooperate with cultural construction. Founders should set a good example in the company. Our executives are usually the last group to leave, and it's usually around 9-10 p.m. After a few months of doing so, you will find some subtle changes. Some core employees will realize that at some key moments in time, they need to work overtime with the founders to achieve their goals. After you start to see more people willing to stick around for longer hours, the next steps are simply to solve the issues of ordering food delivery and ensuring safe transportation after hours. That way, people will find that the company is creating the relevant environment and benefits to help them do a good job.
OPay, Fang Han: The initial motivations for launching an overseas business initiative is of high importance, because that will affect the combativity and the morale of local employees. One of my biggest shocks when I first went to Africa came from the fact that I was born in China. The biggest problem in Africa is not just poverty or war. The main problem is that local public services and infrastructure are way worse than those in China.
Our original intention in mobile payment is to make up for the lack of local public services, and to provide convenience to people through advanced productivity. This is also an important reason why when we talk with local politicians, they do not dislike us. They know that the common people will benefit from such improvements. As long as your enterprise is based on this initiative and reaches local employees, locals will actually be proud of working in such an enterprise, rather than just getting a high salary or a job in a company. As long as you make sure that you create benefits for local people and do practical work, your enterprise will have a long-term development in the local area.
There is no doubt that Huawei is the best and most successful Chinese overseas enterprise so far. Our entire organizational system should be built according to Huawei's thinking. The simplest thing is to let the people who see the fire call the fire department. As a CTO, I require the production and research personnel to fulfill all the requirements without mentioning any conditions. This makes people who work with us feel very comfortable. All their needs are met, and the whole organization becomes more efficient. The disconnect between the frontline and back offices can be solved by frequent meetings, video conferences, and business trips. I, myself, go to Africa often, which can make up for the information discrepancy between the two sides.