During October 25-26, 2019, Source Code Capital held its 2019 Code Class Annual Meeting in Beijing, China. This year's theme was "Venturing Depths, Searching for Essence." "As a tree needs deep roots to grow and stand tall, so a building needs a solid foundation in order to properly stand." When uncertainty becomes the new normal, while competition for limited growth is on the rise, essence becomes all the more precious. More than 300 CEOs, top scholars and investors gathered together during this event to discuss the direction of future development in the venture capital industry, and discourse the underlying philosophy of business.
Introduction
Consumption is our industry's eternal topic of discussion. After long-term advancements and online-and-offline (O2O) integration, the development of consumer enterprises has generally entered into a new period of consolidation, with limited incremental distribution and new market growth.
In the coming few years, China's consumer industry innovations are likely going to venture deeper into unchartered territories. Questions like how to extend one's management radius, strengthen operations scientifically, reduce cost and energy consumption, or even create new business models through technological innovation, will become more and more relevant.
Source Code Capital drills down into technology empowerment in the field of new consumption and continues to invest deeply along the theme of new consumption. In 2016, we took the lead in investing in the A and B rounds of Julive and continued to increase our investment in the C round. We also led Weimai's A round and continued to invest in the C round. In 2018, Source Code Capital was the sole and leading investor in Linji Convenience Store's A and B rounds. In 2018, we made an investment in the Angel and A rounds of RELX Technology. In 2019, we were the sole and lead investor in the Angel round, A and A+ rounds for Qing Hotels.
This year, Code Class invited five enterprise representatives, Linji Convenience Store, Weimai, Julive, RELX and Qing Hotels, to a roundtable discussion on "technology empowering new consumption." The goal was to share and discuss the great driving forces behind these enterprises' technological innovation, through the lens of business model innovation, business management, and product iteration.
Founder Quotes:
*The Internet can be divided into the consumer side and the supplier side. The consumer side is already pretty advanced, but we are just starting to enter the premises on the supplier side.
*The Internet (here to denote China's Internet Economy) is divided into the inner field and the outer field. The outer field has already entered the "second half," but everything is just starting in the inner field.
*There will be fundamental changes in the transaction path, from the traditional initiation and service processes (going offline to online), to having online initiation and offline services (going online to offline).
*The next technological change in the hotel industry should be in clean technology and management, through the combination of green technology and IoT (the Internet of Things) to form a closed-loop solution on solving hotel sanitation problems.
*The healthcare industry will see more "policy dividends" in the coming three years.
*Property transactions in China will become increasingly concentrated in core urban agglomerations, and demand will become more self-contained, making customer-matching exponentially more complex; as such, data becomes even more crucial and valuable.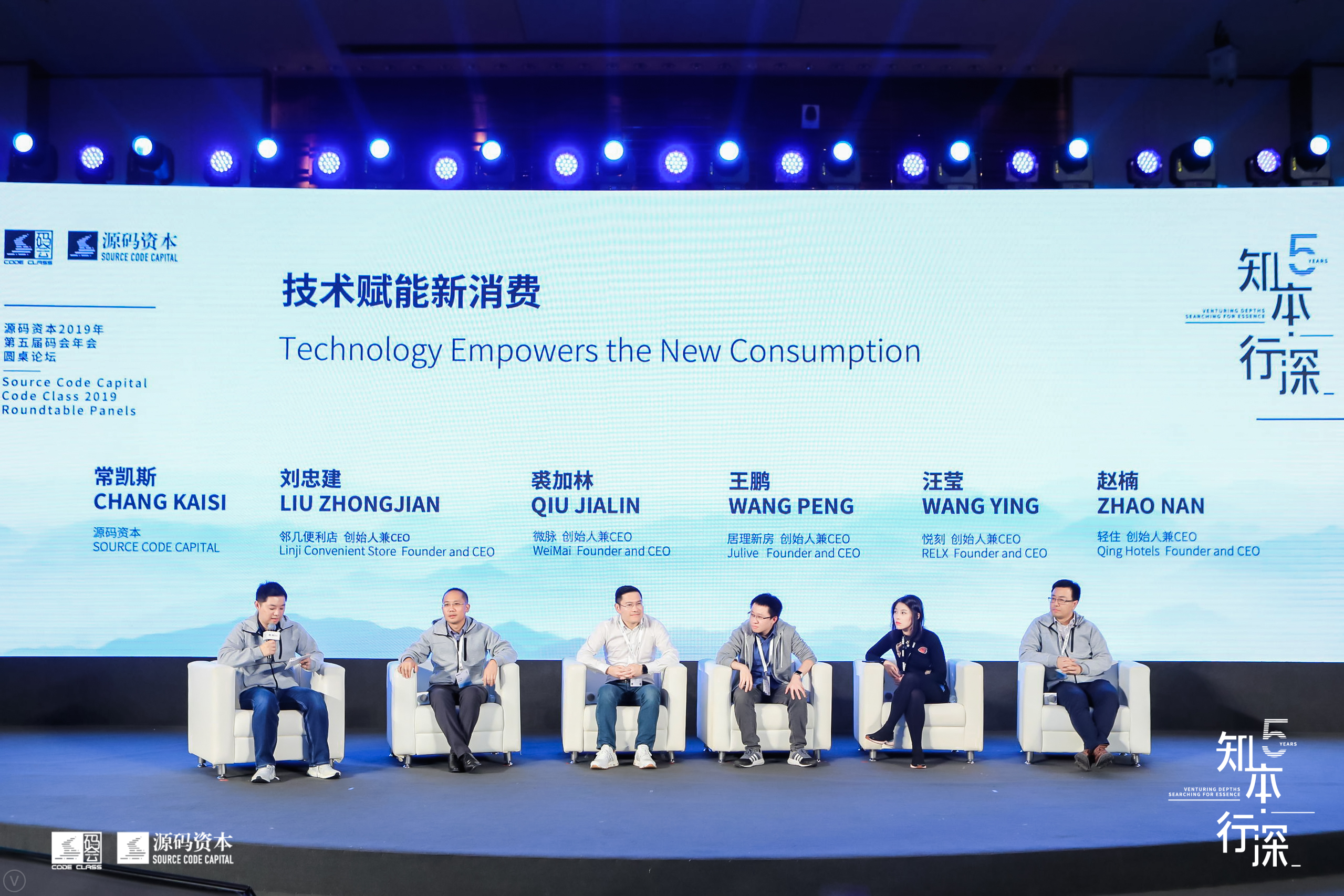 It is an important step forward to use technology to improve efficiency, reduce energy consumption by digital management, and focus on details through the whole business process. At the same time, we should also be mindful of new regulations (especially regarding innovations) in areas such as medical care.
Themes of: "Using technology innovation as an enabler," "using technology to improve efficiency," "managing innovative businesses," and "matching resources intelligently," will be some of the newer changes entrepreneurs face in the consumption field. What will remain unchanged is the continuous dedication to business improvement and the underlying aspirations of each start-up. Source Code Capital is committed to working with audacious and dedicated entrepreneurs who aim to use technology to better the consumption industry, and improve consumers' quality of life.
Q1: Source Code Capital, Chang Kaisi: First of all, please introduce your business and background.
Liu Zhongjian, Linji Convenience Store: Hello! I am Liu Zhongjian from Linji Convenience Store. I have been in the convenience stores industry for 20 years and started my second business in 2017. Hefei is my starting point, and I have opened 300 convenience stores around Hefei. My company has become the largest convenience store company in the Anhui Province. In the recent years, the whole offline retail convenience store business is the fastest growing segment, with a continuous growth of nearly 20% from 2012 to 2018, which is very rare for the whole industry.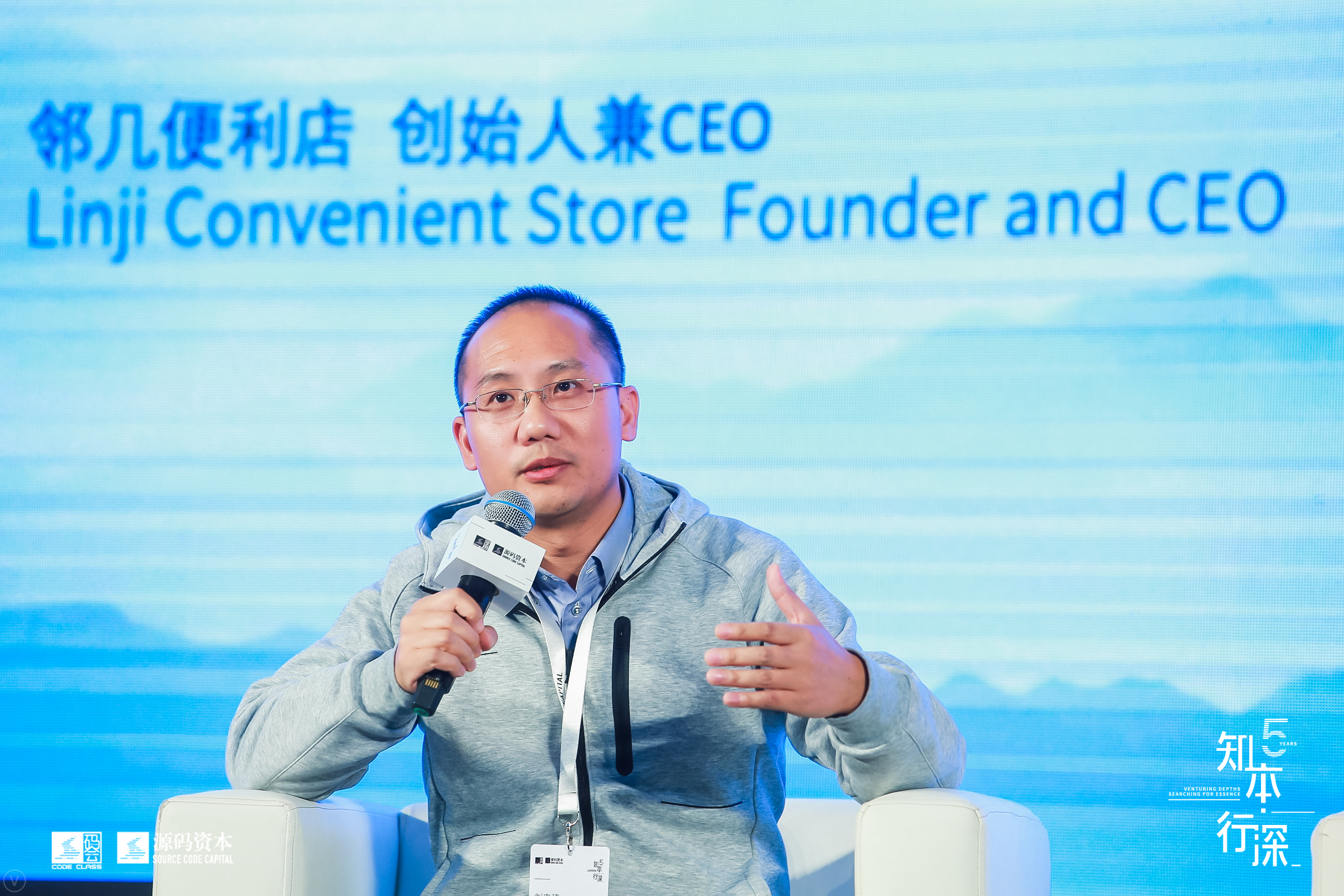 Qiu Jialin, Weimai: Hello! I am Jo Jialin, CEO of Weimai. The 19th National Congress of the Communist Party of China pointed out that new changes have taken place in China. Major contradictions appeared, like the contradiction between the people's demand for a better life and distribution or access. Although our lifestyles are made largely convenient now, the medical treatment field remains largely outdated with an unbalanced distribution of services. It is very difficult for us to see a doctor. Weimai focuses on medical treatment. We hope to use new technology and new organizational patterns to improve the unbalanced and inadequate access to quality medical treatment for all.
Wang Peng, Julive: Settling in a house is a sign of people yearning for a better life. Housing transactions represent a scale of over RMB 10 trillion a year. It is the largest track in China's real estate industry. In real estate transactions, the traditional solution is very inefficient, the information collection process is tedious, and the whole service experience is not good. In Julive, you can use an app to ask a highly educated consultant (housing agent) to provide you with free and high quality information to more efficiently figure out your housing options, the lowest prices available, as well as provide various guarantees after the transaction.
Wang Ying, RELX: Hello! My name is Wang Ying, and my company's brand product is called RELX. We are helping adult smokers who have a smoking habit to get rid of their addiction. RELX is based on a consumer grade atomization technology, and the product form presented now is what we usually call an electronic cigarette.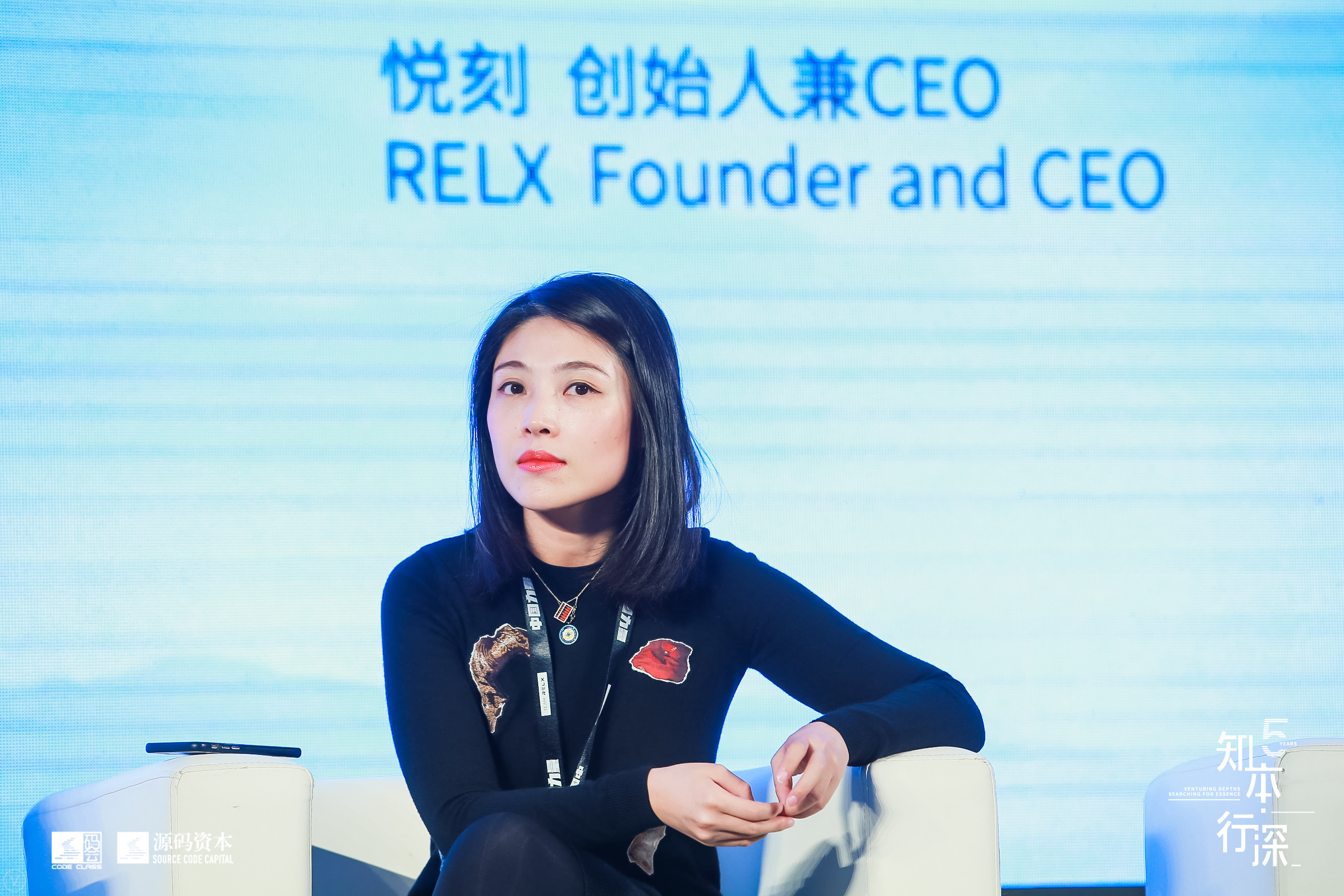 Zhao Nan, Qing Hotels: Hello, everyone. I am Zhao Nan from Qing Hotels. Qing Hotels is a franchise-chain integration of singular (independent) hotels domestically. There are about 400,000 hotels in China, of which about 360,000 are singular and independent, or belong to a small regional chain. The overall operation level and efficiency is relatively low. What we need to do is to help them improve their business level, and present a better experience for consumers, which is our core goal. Thank you!
Q2: Source Code Capital, Chang Kaisi: How do you use technology to transform the industry, drive growth, and improve efficiency in your business?
Liu Zhongjian, Linji Convenience Store: Convenience stores are more traditional, but there are many technologies behind them, especially when it comes to logistics. We have only been established for just over two years, but we have already made three logistical upgrades. After our most recent technical upgrade in August, we have introduced electronic sorting, conveyor belt, and fluent shelfing. The fastest speed reached is about 90 seconds (to send goods to a shop), and the accuracy is very high. The workload of employees has also been greatly reduced, which is why we are able to support 1,200 stores.
Qiu Jialin, Weimai: Wang Xing (CEO of Meituan) said that the Internet has arrived at its second phase of development. The Internet can be divided into the consumer side and the supplier side. The consumer side is already pretty advanced, but we are just starting to enter the premises on the supplier side. For example, there are 22 million people who go to see a doctor every day in China. If we add together online consultation and information research, this number is estimated to be over 30 million. For such an area, the Internet penetration rate is less than 10% – 15%, which belongs to the "first half of the Internet economy," but the real difficulty lies in the 90% of outpatient volume and spending in the public system, which is not accessible by the Internet. In April 2018 upon the beginning of State Council No. 26, the medical system industry opened its doors to private side entrepreneurs, and now, Internet + medical health can be done in public hospitals. Now technology, big data, AI and Internet, are not bottlenecks. The key lies in two problems: threshold, and resource access. The only obstacle for the Internet + medical health industry lies in resource acquisition on the supply side.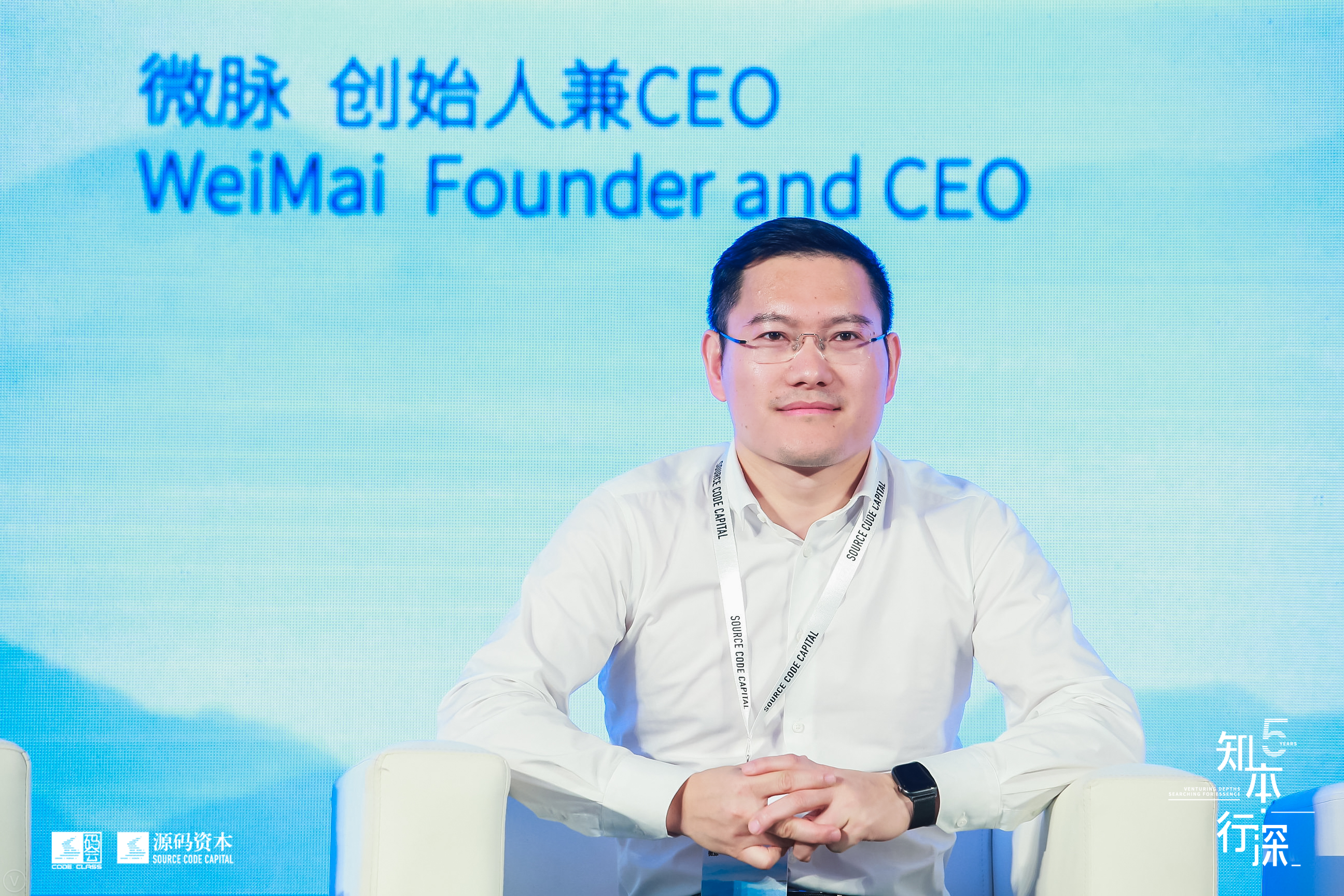 Wang Peng, Julive: We have done a good job in data acquisition and its application in real estate. In the traditional service mode, each broker can only on average successfully close two housing deals a year, and the rest of the time, they are basically serving "invalid" customers. In Julive, we systematically evaluate, match, and allocate the most suitable customers to the most suitable consultants, so that the consultant will no longer waste energy on customer acquisition, and the customers no longer need to experience the struggle of comparing and searching for consultants. With our innovation, our consultants now have an average of about two sets of transactions every month, which is several times more efficient than traditional brokers. Another example is opening a "station." Traditionally, if you create a website to collect real estate information, you need a huge ground information collection team, which costs tens of millions or even hundreds of millions a year. Julive has just opened dozens of "new city stations." There is no editor in our new city station, so we do not need to go on the ground to collect. We use technology to collect information for the entire network information, and then through comparing and cleaning the data, augment data accuracy. In this industry, there are many scenarios to make better use of data, improve the efficiency of the whole enterprise, and then improve the customer experience.
Wang Ying, RELX: RELX's current technical team is focused on meeting the basic needs of the business. The technical solutions are preparing us to transition from an outsourcing stage to an integration stage. At present, we are focused on the retail scenarios, including the protection of hardware, consumer anti-counterfeiting protection, consumer service and communication, agent and retailer service and communication, enterprise internal process data, organization internal communication and cooperation, etc.
Zhao Nan, Qing Hotels: Now most of the independent hotels on the market do not actually make money. There are two essential reasons behind this: First, there is an excessive supply in the whole market, and second, the labor cost is too high. So going back to the essence, how can we solve these problems?
The core points are, to help him (these hotels) make more money, or, to help him save money. Our logic is very simple. Through integration and reorganization of a "consolidating market," we can help some hotels operate better in the future. This requires you to tell him how to do revenue management, how to do inventory allocation, and how to do intelligent pricing. We make it more of a tool. Behind the production tool, we make pricing based on the industry and business circle competition data we have. In essence, the idea is to solve the problem of making more money and spending less through the use of systems and tools.
Q3: Source Code Capital, Chang Kaisi: Can you share the specific challenges you have encountered in your business and in using technology?
Liu Zhongjian, Convenience Store: We serve nearly 150,000 people every day. This year, to improve our membership, we gave out free "tea-flavored eggs" to attract users and members (editor's note: tea-flavored boiled eggs are a typical Chinese savory snack). In total, we gave out 2 million tea-flavored eggs and gained 500,000 members. These 500,000 members are a very valuable resource, they are active, high quality members. However, we still have opportunity to further improve our interaction and member conversion rate, which is a problem we are looking to resolve at present.
Qiu Jialin, Weimai: In the book Poor Economics, the 2019 Nobel laureate Abhijit V. Banerjee wrote, "From vaccines to bed nets, these are two low-cost but life-saving things, but few people take such preventive measures." Many people in our country often have this thinking. First, they are reluctant to spend money. But when they are dying of illness, they spend a lot of money irrationally. Second, many people will believe that blood induced medicine is better than oral medicine. One of the major problems of the medical and health concept is that our "soul cannot keep up with the body." 90% of China's medical service supply is through public hospitals, and there is no other choice for patients than to go to public hospitals for medical treatment. While the proportion of private medical treatment remains small, there is also unreasonable competition and excessive medical treatment practices. Therefore, Weimai focuses on the resource integration of public hospitals, introduces a private medical service system into the public medical arena, so that public hospitals can start to provide better services. This will help us better respect patients, and help doctors find better motivation to provide higher quality services.
Wang Peng, Julive: When we started our business, no one in our team had any technical background. Real estate is a traditional industry, and we lack excellent technical personnel. As the founder, I am also a salesman. I do not know technology, have no judgment on good technical personnel, have no way of attracting them, and have no know-how on managing them effectively. So, how to build a strong technical team so that they can continue to maintain their output through the company's strategy? This was a very big challenge two or three years ago. In my opinion, the solution still depends on self-reflection and frank communication. Why is it not appropriate to go back to the solution every time there is a problem? What kind of people do you need to find to solve this problem? Technical personnel are a bit proud. Sometimes they think you don't know technology, but they are also relatively simple and direct. If you can make them believe that something is right, they will try it out quickly, and they will know the truth after they do it. It takes a little time to break in, but as long as you are willing to spend time to learn and communicate, it will become easier and easier. Now at Julive, whether in terms of talent ability or technical level, our technical team is one of the top in our industry.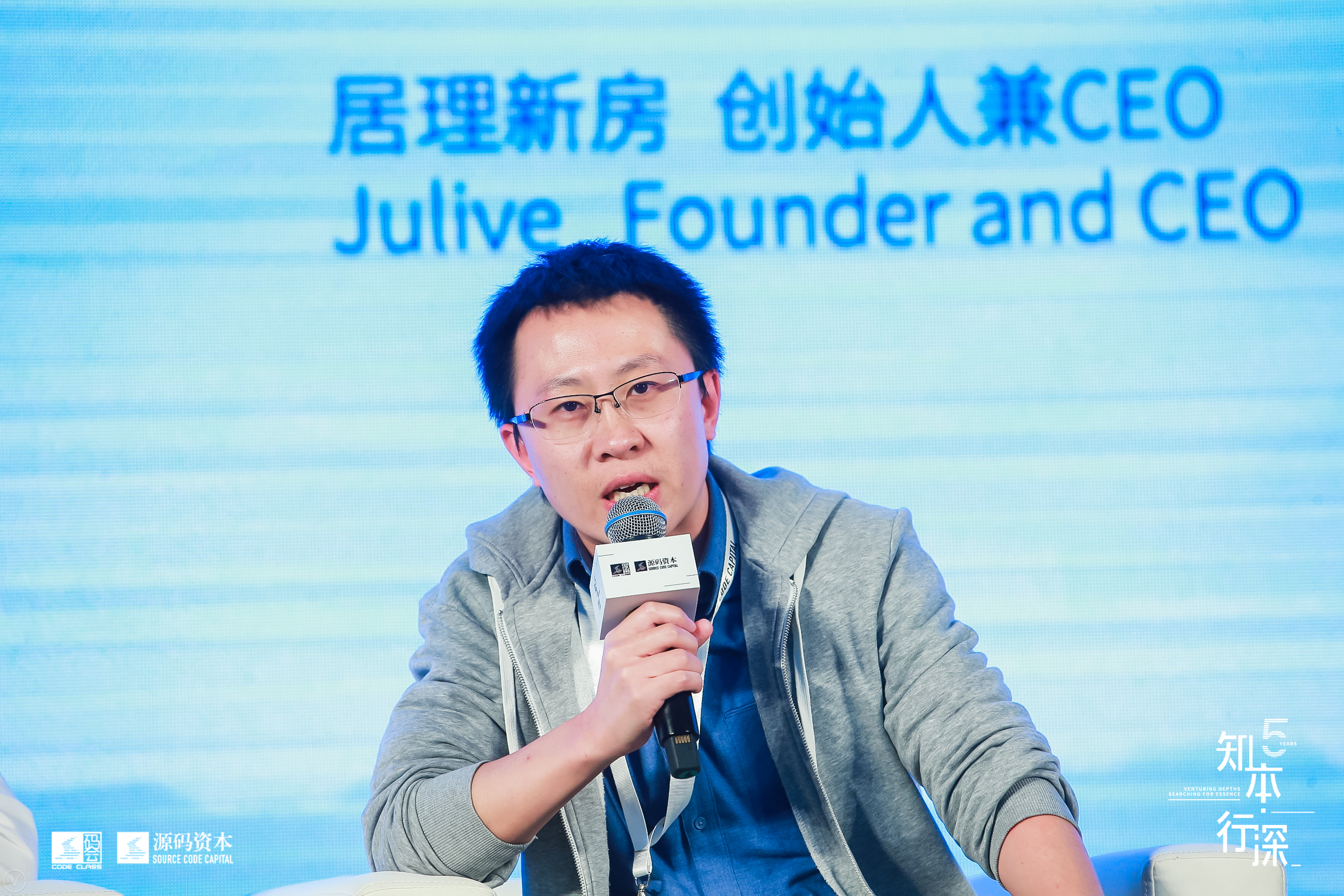 Wang Ying, RELX: I would like to share an example of enabling corporate social responsibility through technology. In the retail environment of our country, how can we verify the age of the buyer in the retail scene? This is a new subject. At present, in the online and offline retail scenarios, there is no ready-made age verification practice in the industry. When you buy cigarettes and wine, you do not need to show your ID card, and the infrastructure needs to be rebuilt. Technology has become the most effective way for us to seek help. We can transform face recognition authentication into age verification technology, which can help retail outlets identify whether the buyer is an adult or not, and can also be verified when the hardware is activated. In this way, we can use technology to ensure the protection of minors in our country, which is more efficient than the current protection measures of verifying one's age by presenting an ID card.
Zhao Nan, Qing Hotels: I want to share with you two mistakes I made. The first one was corrected later. The second almost had irreversible consequences. At that time, we created an internal CRM by ourselves, which took two or three months, and we invested a lot of R&D manpower and resources. However, we found that even the simplest basic functions could not be implemented online, because the CRM had too many problems we had to reconsider. After realizing the problem, we adjusted our direction in time, and in a faster and more agile way, we overturned the original plan and launched an available product within three weeks. The lesson from this is that start-ups should prioritize short-term availability rather than pursuing perfection all at once.
The second one is the integration between the talents from Science/Internet technology and the talents from the original (underlying) industries. Our production and research teams all come from top-tier Internet enterprises, and from research, we found that the existing IT system's product technology in the hotel industry is quite backwards. The team was very confident they could fix it. They had three months to create a better product. When I asked them to hire a person with 10 years of experience in the hotel system as a consultant, the team did not think it was necessary, thinking that it would not help much. But after our discussion, I still insisted on inviting such a person, because I understand that in the hotel industry, there are many things that you cannot skip even if you are smart and diligent, as many business details can only be learnt from real life experience. In the end, the hire was the right decision. This is a great experience for me personally, on learning how we can integrate the advanced nature of science and technology with the knowledge of industry.
Q4: Source Code Capital, Chang Kaisi: If you look ahead to the future, what is the biggest change that technology can bring to your industry in the next three years?
Liu Zhongjian, Linji Convenience Store: For the convenience store industry, I think it is automation and self-service. There is no need to check-in, no need to queue up, no need to wait for your coffee. You can place an order with your mobile phone in the office and take it directly when you arrive at the store. Many convenience stores are trying this, and most of them will succeed in the future. At the same time, in terms of store location, we will use big data to see the clustering of WeChat or Tik Tok (Douyin) users in a particular business district to form our "heat map," or use data from bicycle sharing, power banks sharing, to help us derive where to open our stores. We can also use automatic ordering and selection, to see the age distribution of users in the region, and the commodities browsed online or in the store. Technology will bring great changes to convenience stores, whether it is regarding customer experience or employees. I believe there will be great changes, and they can soon be realized.
Qiu Jialin, Weimai: I personally think that the healthcare and medical industry will see more "policy dividends" in the coming three years.
Wang Peng, Julive: In terms of real estate, I think these two things will happen in the next three years: There will be fundamental changes in the transaction path, from the traditional initiation and service processes (going offline to online), to having online initiation and offline services (going online to offline). Secondly, in terms of data circulation, big data and AI will be used in the identification and sourcing of housing, data mining can analyze user needs, and facilitate the improvement of trading efficiency. There are more and more in-depth applications.
Wang Ying, RELX: In all kinds of business processes, key elements, retailers, users, channels, supply chains, factories, etc., the first thing is to get through the data, and then gradually support the decentralization, simplification, and intelligence of decision-making under the premise of security. Through analyzing data of consumer behavior, we can derive usage habits and preferences, and from there, guide the innovation of new technology and new products. No matter if it's regarding the consumer side, the employee side, the retailer, the specialty store, or the convenience store and so on, all kinds of data should be connected, and analyzable to enhance predictability.
Zhao Nan, Qing Hotels: Here, we are talking about the value of IT technology and data. Let me give you a new perspective. We hope there will be some changes in hotel sanitation and cleaning technology in the next three years. The most common feeling of economic consumers in a hotel is that the hotel is not clean. As in, whether the linen in the hotel has actually been changed, whether the cup has really been brushed clean, these are things the consumers don't actually know. They just think that a five-star hotel should be better than a hotel that costs RMB 100 a night.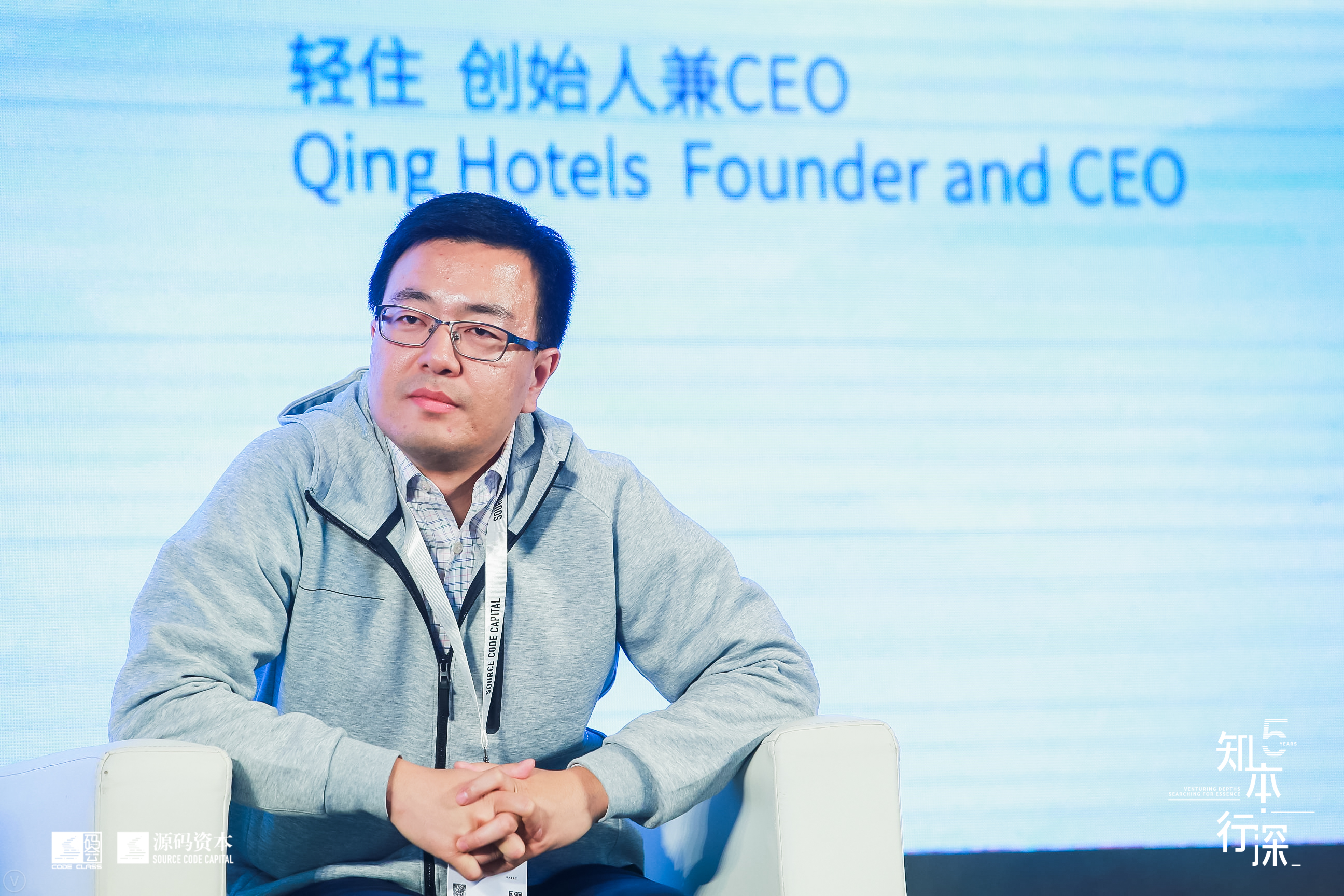 How to solve this problem? The next technological change in the hotel industry should be in clean technology and management, through the combination of green technology and IoT (the Internet of Things) to form a closed-loop solution on solving hotel sanitation problems. The real pain point for budget hotel consumers is to pay attention to whether the hotel is clean or not, and not about paying RMB 50 more because there is a smart speaker. We will invest more in health in the future and hope to bring some changes to this industry.
Q5: Source Code Capital, Chang Kaisi: Please share with us what you think will not change over the next 5 to 10 years.
Liu Zhongjian, Linji Convenience Store: So let's think about what the convenience store industry in China will look like in 10 years. I have worked for 20 years, and I think the next 10 years will be the golden period for the development of convenience stores. China now has a population of 1.4 billion, but there are only 100,000-120,000 standard convenience stores. However, 120 million people in Japan support 60,000 convenience stores, and there are more than 10,000 in Taiwan. I believe we may see 3-5 large convenience store brands emerge in China in the next decade, with each brand representing over 30,000 stores, with total employees exceeding 200,000, and annual sales exceeding RMB 100 billion. I firmly believe that doing well in retail and business is the biggest charity, and also something that meets the needs of the government and the people's daily life. I firmly believe that as a retail enterprise, the only constant thing is to adapt to the changes of customers, to constantly meet customer needs, and to respect employees. No matter how technology evolves, these two cores values will not change.
Qiu Jialin, Weimai: Now in 2019, I think of 2009, ten years ago, when I was in Beijing, I was also in the first batch of the ChiNext roadshows. Ten years later, looking back at the first batch of 28 enterprises that went IPO, the best one to develop was Ai'er Ophthalmology. Since its initial listing, the company's market capitalization has increased several times and is currently valued at over RMB 120 billion. In the past ten years, I have been given an experience. We must do medical treatment and focus on one thing. It is not good to be too diversified. So I sum up my entrepreneurial experience with Weimai with one sentence: Climb a mountain. The industry must be a mountain, we have to climb hard. Therefore, in the next ten years, we will keep on realizing Weimai's vision no matter how difficult it is!
Wang Peng, Julive: The constant thing in the real estate industry is something we like to discuss internally, and there has been a consensus answer that there are some trends that will not change in the next few years. First, we believe that China's real estate trade fair will be more and more concentrated in the core city group. As the population is moving to the inner cities, the number of houses and customers in both sides will continue to expand, so making housing choices will become more and more difficult, and a more and more efficient trading platform is needed. Second, the total volume of new housing transactions will likely remain stable. The meaning behind the concentration of urban agglomerations is that the core urban agglomerations will have stable incremental population, and thus, stable demand for incremental housing. Third, these demands will become more and more self-contained. In the past few decades, there have been many investors. Investment is a single choice question – you pick whichever house brings the highest return on investment. However, picking out your self-residence is a connecting question. It requires doing two-way matching between demand and housing value. Self-residence intensifies the matching complexity of real estate transactions, which increases the value of being able to do it well. Everyone's preferences are different, and the value of data can play a greater role. Fourth, the quality of the service personnel in the industry will see improvements. The change of population structure and income will lead to a less young and cheaper labor force. At the same time, the change of science and technology will bring about the improvement of human and labor efficiency. Therefore, the service personnel in the industry will certainly change from bring labor-intensive, to becoming more professional service-oriented. We made these assessments five years ago, and we have continued to follow this direction in the recent years.
Wang Ying, RELX: There are four things that should not change in our industry: One, compliance; two, product security; three, brand loyalty; four, experience innovation. We will continue to empower these areas with technology, from scratch, and strive for perfection.
Zhao Nan, Qing Hotels: I think what will remain unchanged after ten years is customer value, which includes both hotel owners and consumers. From the perspective of hotel owners, it is essential for the maintenance and appreciation of assets. Let us boldly imagine that, perhaps in the future, the owner of a hotel only needs to be given a piece of land, while we can directly provide him with the return of a certain annualized income – and he does not need to worry about the rest. For consumers, the core value is having the experience of a "good stay." The so-called "good" occupancy experience should be layered (i.e., made heterogeneous), as the experience requirements of different groups or different layers of consumers are different. Two people will have different expectations for what is considered "good" in a hotel. In the future, we will continue to provide consumers from many different levels and backgrounds with the corresponding products and experiences that will make each of them feel good. That will not change.