Author: Xingshi Wang
Editor's Note
China's automobile and transportation sector is undergoing a complex period of transformation. There continues to be large cumulative increments in the number of automobiles in terms of inventory, there is the influence of technology and mobile internet, and there is the emergence of new energy and autonomous driving – all of which together are reconstructing the fundamental logic of transportation. Industry leaders, new entrants, or investors alike will all witness new opportunities and challenges in this sector.
In this issue, we aim to offer our perspectives on the development of China's auto sector and the potential new business opportunities it brings. We hereby exclusively present Source Code Research Report Issue No. 13.
Viewpoints
Wave 1.0: China as the world's largest automotive emerging market
Wave 1.5: The booming aftermarket through market expansion
Wave 2.0: With the rapid increase in transportation and travelling platforms, the idea of smart cars is becoming more apparent
Wave 3.0: Autonomous driving technologies are maturing
Wave 1.0: China as the world's largest automotive emerging market
In 2009, the number of China's automobile production and sales exceeded 13.6 million units, with a year-on-year increase of 46%. In that same year, China became the world's automobile production and sales champion for the first time, and it has been maintained until today.
China's trillion-dollar auto market has naturally become an attractive arena for global auto giants to house themselves. Joint venture brands have taken the lead, and China's own home-grown brands have also occupied a place in the fierce market competition. To date, many OEMs with a market capitalization of RMB 100 billion have emerged.
Many dealers and suppliers with a market value of RMB 10 billion are surrounded by OEMs, and form a stable industrial ecology. The automotive industry has also become an economic pillar for many Chinese provinces.
Almost at the same time, the Internet has grown rapidly, and car owners and Internet users started to coincide. Website verticals for cars started appearing around year 2000, and constantly iterated in forms of information, shopping guide, community, and quotation products. YiChe and Autohome are the representatives of a typical auto company during the "Internet + Wave 1.0" era.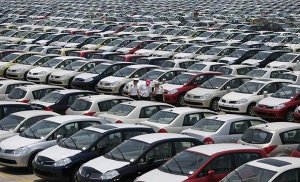 Wave 1.5: The booming aftermarket through market expansion
At the beginning of 2018, China's car ownership exceeded 200 million units, which is very close to that in the U.S. Indicators such as stock/increment ratio and average age reveal that opportunities for China's automotive aftermarket have finally arrived. The automotive aftermarket is centered around three attributes of a car's assets, a car's tools, and a car's space.
The "asset" attribute. The inventory of China's automobile assets have exceeded 20 trillion. Corresponding transactions (used-car automobile wholesale/retail), management (lease, maintenance/ and upstream auto parts), finance (automotive finance, insurance) have grown to hundreds of billions in terms of market size. Moreover, the three are closely related, acting as the scenario-entry-point and value-addition service for each other.
The "tool" attribute. Cars are a type of transport tool, a vehicle that takes people or objects from one place to another. Car owners cannot be separated from tools such as location-based services, navigation, fueling, and parking. They are also inseparable from data services such as valuation, illegal inquiries and fines.
The "spatial" attribute. A car's interior space could be said as a "private space" for a car owner, and comes after other private spaces such as the home and the office. Many car owners are eager to decorate this private space, in order to make their experience in their car more comfortable and safer. This in turn stimulates the auto or in-car supplies market.
In addition, the perspectives of car owners are also changing. The number of new drivers has exceeded the birth rate. Drivers are younger in age, and driving skills have become very popular among these younger users. Bit by bit, car owner preferences and their consumption patterns have cumulated in a lot of data, and have been integrated into today's large internet ecology.
This "Wave 1.5" comes as a direct result from the first wave. Most countries with a robust auto industry have gone through a similar process. The main difference with China is that we experienced this evolution much faster than others.
During this phase, the influence of OEM's is weakening (as a whole on the decisions of this sector), while the influence of consumption-en-scène needs, and the car owner's preferences, is increasing.
Wave 2.0: With the rapid increase in transportation and travelling platforms, the idea of smart cars is becoming more apparent
When Uber was launched in 2009, the travel platform was brought "online" into the mobile Internet era, and became a "typical" app to own. Worldwide, the popularity and adoption of mobile Internet grew at a much faster rate than the popularity of owning vehicles. As such, it is safe to say that many countries were launched into this online travel platform stage, without first needing to experience an increasing penetration rate in vehicle ownership. At the same time, countries were provided with more diverse forms and types of vehicles and transport options.
Through this online traveling platform, users are provided with cheaper and more diverse travel options that now extend beyond car owners to all Internet or mobile Internet users. We believe this online travelling platform is likely to rewrite the process of many national automotive industries, and will also affect the willingness of existing owners to travel in their own vehicles.
Founded in 2003, Tesla has been successful in creating its own "label" and car model – by using new EV technology and intelligence – and offered at similar price ranges to other "non-intelligent" cars. Tesla's Autopilot and Waymo's advance in pilotless vehicles are hints of what our future could look like.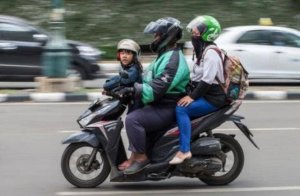 New energy, autonomous driving, human-car interaction and the "Internet of vehicles" have become a recognized development direction for global auto giants. We call it "smart cars" for the time being.
The interconnection of vehicles (vehicle conditions, trajectory, location), people (drivers, passengers, owners), Internet applications, interactive methods (voice, gestures, display) and large-scale optimization of user experiences, may lead to more application scenarios. Android could replicate the alliance model of the mobile industry in the automotive industry, and the existing mobile Internet applications could extend to the new smart terminal of smart cars.
The "Wave 2.0" travel platform and the smart car development for now seem to be two separate but adjacent lines of development. We think that these two lines could eventually intersect more and more, particularly in the long-run. Technological innovation will be the key drivers for these two developments, and we envision the most collaboration between Internet giants in this front.
In the U.S., Wave 2.0 came twenty years after Wave 1.5, whereas in China, both waves arrived almost around the same time, and global auto giants are embracing it. This will have a profound impact on the automobile's asset, tools and spatial attributes.
Wave 3.0: Autonomous driving technologies are maturing
With thanks to the development of technologies such as machine learning, autonomous driving has advanced rapidly in recent years. Autonomous driving is likely the biggest variable in Wave 2.0, and autonomous driving could bring about an essential change in the entire automotive car or travel ecology. After drivers are aided or replaced by AI, the boundaries between the travel platform and the OEM's ecology will be more blurred.
We believe that along with improved efficiency of a car's usage, newly or cumulatively gathered data and intelligence can also effectively quantify expenditures, and better predict maintenance needs in the life cycle of a vehicle. The business model of "travel as a service" could shift towards mileage billing, which in turn will redefine the two attributes of assets and tools.
The spatial property of a car can extend into a private mobile space. As a user is freed from the act of driving, the time spent focused on driving is therefore released – and the ability to commercialize that newly freed-up time can be significant.
We also think the following three core competencies could become very important during the transition phase:
The ability of the best autonomous driving system;
The quality and ability to upgrade the production capacity of large-scale intelligence fleets;
The operational ability of large-capacity operations that are based on big data and artificial intelligence.
To sum, we look forward to embracing Wave 3.0 with great entrepreneurs. The evolution path of Wave 2.0 and 3.0 is likely extremely complicated, and we expect Internet giants to compete for market share in this new area.