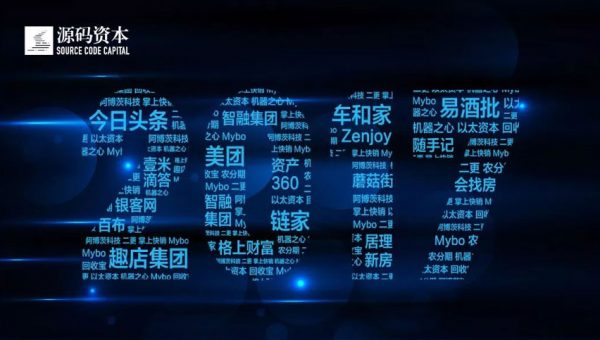 In this dynamic New Economy, Source Code celebrated our 3.5 year anniversary, or in Chinese culture, it is "the year we have found our foothold." It is on our 3rd anniversary that Source Code raised our third USD and RMB funds, with a prestigious LP base including international and local Chinese sovereign wealth funds, endowments, foundations, pensions, family offices, and global fund of funds. Indeed, 2017 represents significant importance for us. It marks the point where we are no longer considered as a "spin out" or a so-called "emerging VC." Rather, we are recognized and acknowledged by the industry and peers that we are now an established, more institutional firm in China.
Our Flourishing "Code Class" Community
This is also the year in which our Code Class portfolio companies received much validation from the industry. Across our USD and RMB funds, over 30 of our 100 companies achieved valuations of $100 million or more, and several company drivers have achieved $1 billion, $10 billion, or even $30 billion valuations. We continue to deepen our knowledge and investments in selected sub-sectors, as outlined in our "Big 3" fundamental drivers investment blueprint (our 3 by 9 investment matrix). Moreover, we continue to nurture our Code Class and spend increasing amounts of time with our portfolio company members, guiding them, and lending a hand where appropriate. We are also motivated to keep up with and grow alongside our amazing entrepreneurs. To date, we have found that learning from our Code Class CEOs is one of the most important and trusted methods for us as investors.
2017 "Code Class" Members Development
Source Code Capital has been focusing on the Internet + fundamental investment driver, and we have a portfolio that includes Internet Finance, Industrial Internet, Service Industrial Internet, AI+ (AI enabled), and Global+. Several of our Internet Finance investments include Qudian (NYSE:QD), Beijing Geshang Wealth Advisory, Yinker, Smart Finance Group, Suishou Group, and Magnet Finance. B2B companies include: Yijiupi, Yimidida, Baibu, and Ruigushop. Internet-consumer companies include: Meituan, Lianjia (Homelink), Meili, and Julive. Our AI-enabled portfolio companies include: Bytedance and CHJ Automotive. Last but not least, our Global+ portfolio includes Zenjoy and MYBO.
Code Class Views
A few months ago, we invented and shared with the industry our own "Nine Snapshots of Technological Innovation": the Hype Cycle, the Triple-Waves Phenomenon, the Seven Dragon Balls, the Excessive Hype, the Super Titans, the Ice Age, the Big and the Small, the Hare and the Tortoise, and finally, the Long-Lasting and the Short-lived.
We mention these particular facets of technological innovation to hopefully capture a few snapshots of this magnificent information revolution that is currently in motion. The threshold for attaining breakthroughs in any information technology-related industry has indeed grown higher, and it has also increased the difficulty of investment discernment. It looks like patience will be one of our more valuable friends from this point onwards. It does not matter that much how fast we can get there – it is entirely up to us whether to get there in an instant, or to take our time. What is most crucial for Source Code is to create enduring and real value.
We must persevere through the "Ice Age" (period of pause), be sharp-minded enough to see through the "Hype Cycle" (as in the Gartner hype cycle, not to be tied into a short-lived craze and miss out on mainstream adoption and growth), to wait till all "Seven Dragon Balls" are in place (to summon the great dragon, as in the manga series), so as to be ready and well-positioned to embrace creative disruption and tech breakthroughs, in order to support the "Super Titans" (as in the internet giants) – and collectively create long-lasting, sustainable and impactful value.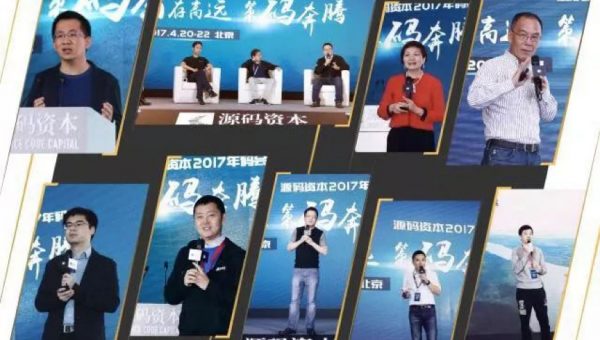 The Source Code Team
2017 has been a crucial year for our organization. Source Code has grown step-by-step to become today's team of 40+ dedicated and talented professionals. We have made solid progress not only in numbers, but also in the quality of our teamwork, our processes, and our bonds. We established frameworks to help each of us optimize our learning curve and enable each individual to "upgrade our personal computational power," so that we can increase the overall team's effectiveness.
On the team building front, aside from Dr. Zhang Hongjiang, who joined us in 2016 as Venture Partner, in 2017, we welcomed Mr. Yungang Huang to come on board as Partner on our investment team. Yungang, or Samuel, brings a depth of experience in early stage investing, and has that wonderful combination of good judgement, ability to build close rapport with entrepreneurs, resilience, steadfastness, and drive, all qualities key to being successful in our industry. In the past 3.5 years, we have made big leaps both as a team and as individuals, and we will continue to build upon this foundation in the years to come.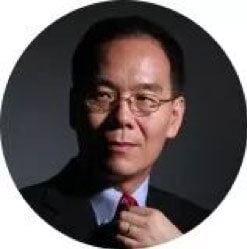 Dr. Hongjiang Zhang
Source Code Capital Venture Partner
Prior to joining SCC as a corporate V.P., Dr. Hongjiang Zhang was the CTO at Microsoft Asia-Pacific Research and Development Group (ARD), the Managing Director of the Microsoft Advanced Technology Center (ATC), and the former CEO of the renowned tech firm Kingsoft.
Dr. Zhang is a world-renowned tier-one scholar in multimedia science and was also one of the earliest pioneers in the domain of computer video retrieval. He is the first and only Chinese scientist who has been awarded both Technical Achievement Awards by the IEEE (Institute of Electrical and Electronics Engineers) as well as the ACM (Association for Computing Machinery).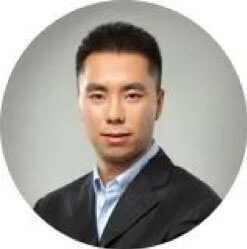 Mr. Yungang Huang
Source Code Capital Partner
Mr. Yungang Huang joined Source Code Capital in 2017. With over a decade of experience, Mr. Huang is a veteran in venture capital and investing. He has deep expertise in corporate strategy, organization structure and design, talent recruitment, market planning, and corporate finance. Having witnessed the evolution and impact that the Internet and new technologies have had on multiple industries, commerce and platform companies, he also has a deep understanding of economic and innovation cycles. In 2018, he was chosen as "2018 China's 100 Best Investors Voted by Entrepreneurs" and "2018 China's Top10 Online Education Investors" by 36Kr Media. Mr. Huang previously served as Managing Director for Matrix Partners China.
Today we are a team of 40+ across investments, post-investments, and platform support. We need to stay motivated, stay open, stay curious, and tenaciously seek excellence and brilliance in what we do – that is our discipline.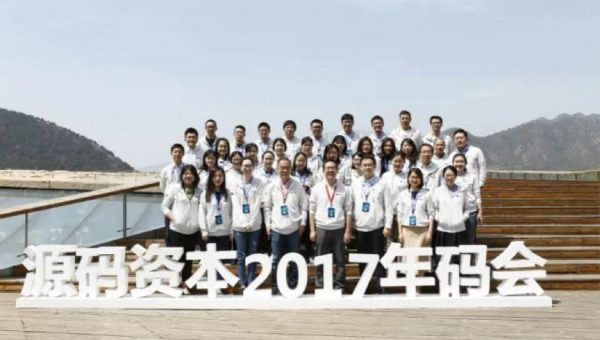 Today we are what the industry calls a "generation 3.0 VC." But we hope that we will not only be a "third generation" VC in the sense of time. Our hope is that we will be a generation with distinctive and innovative characteristics that are representative of the history we are creating together.
And it is in this epoch of boundless new possibilities that we devote ourselves, respectfully, diligently, and wholeheartedly, to strive to be the partner of choice for our entrepreneurs, to create enduring, real, value. That would be the ultimate respect an investor can pay to any resource, as well as to his or her infinite passion for life and for the future.